If your organization is like most, you're probably using several different enterprise applications for everything from risk management, reporting and analytics, to compliance, infosec, business, procurement, and supply chain management. Unfortunately, it can be extremely time-consuming, complex, and expensive to share data between these disparate tools and bridge gaps in risk identification and reporting. In fact, no third-party risk management vendor has figured out how to simplify this problem. Until now.
Prevalent Platform v3.26 introduces a new Connector Marketplace to unify your third-party risk solution ecosystem. Read on to learn more about the Connector Marketplace, as well as additional assessment content and new environmental, social and governance (ESG) insights available in this release.
Connector Marketplace Expands and Unifies Your Third-Party Risk Management Solution Ecosystem
Prevalent Platform v3.26 overcomes a long-standing industry challenge with the introduction of the Prevalent Connector Marketplace. The Connector Marketplace provides access to dozens of pre-built connectors that use a low-code approach to integrate the Prevalent Platform with traditionally siloed tools. As a result, customers can eliminate silos between applications and gain a more holistic view of enterprise risk management throughout the third-party risk lifecycle.
The Marketplace currently offers connectors for several popular solutions, and more will be added on a regular basis. Customers can contact their customer success managers for more information on leveraging this important new capability.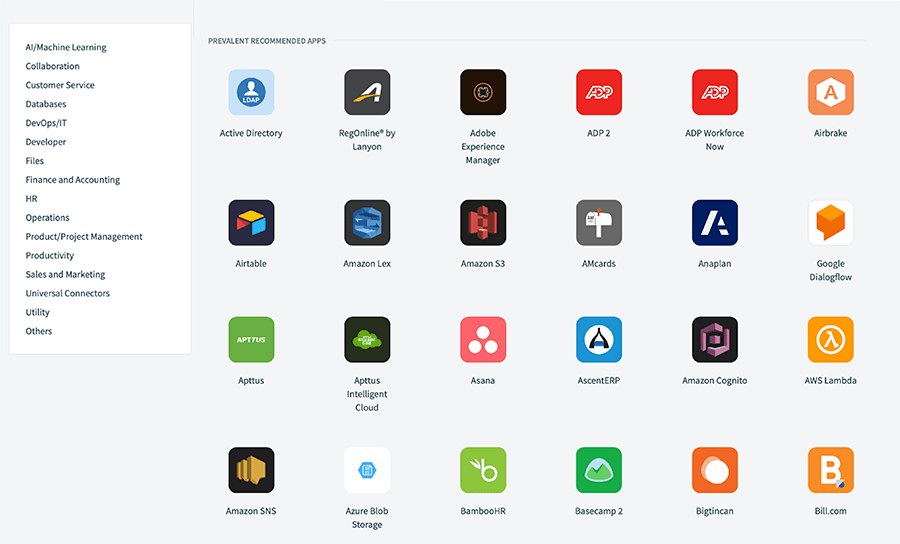 Dozens of pre-built connectors are available in the Prevalent Connector Marketplace, with support for new applications added every week.

Additional Environmental, Social and Governance (ESG) Data Available in the Comprehensive Entity Profile
Environmental, social and governance (ESG) criteria are important guidelines for assessing suppliers, vendors, and other third parties against your organization's policies and customer expectations. However, separate, disconnected data feeds can complicate the process of assessing third-party ESG risks.
Prevalent Platform v3.26 includes a new, centralized feed of ESG scores for more than 12,000 companies around the world. Any available ESG scores are automatically included in the platform's comprehensive vendor profiles, making it fast and easy to gauge the strength of your third parties' ESG programs.


The Prevalent Platform includes ESG scores across key domains.

In addition, Prevalent's reputation monitoring service, available with Prevalent Vendor Threat Monitor, now includes information on environmental crimes from the U.S. Environmental Protection Agency (EPA).

With these enhancements, Prevalent delivers a comprehensive ESG vendor risk assessment solution that enables customers to:
Onboard, tier, and categorize all vendors based on ESG criteria
Build comprehensive vendor profiles, including current ESG ratings and scores
Assess third parties against specific ESG requirements using the built-in ESG questionnaire or Prevalent Compliance Framework (PCF)
Map assessment results to a single risk register for triage and remediation
Monitor supplier reputation, sanctions, financial governance and transparency, PEPs, and more
Report against common ESG standards and regulatory requirements
Additional Enhancements & Content
Prevalent Platform v3.26 also includes:
Next Steps
If you are a customer, please be sure to check out the Prevalent Customer Portal to read the release notes. You can also reach out to your Customer Success Manager (CSM). If you're new to Prevalent, request a demo to discover how we can help you get ahead of third-party risk at every stage of the vendor lifecycle.