As a vendor, completing security assessments for your customers is a fact of life. Unfortunately, the process is often "death by spreadsheet," featuring the drudgery of answering the same questions from different customers, the chaos of crossed (and lost) emails, and the frustration of version control snafus.
Of course, the results are only accurate for a minute, so you get to experience the assessment nightmare over and over. You wake up with a headache and are left with little useful information for actually improving your security and compliance.
No one is saying that risk assessments aren't necessary for retaining your customers. But it wouldn't it be nice if they didn't make you feel like you were on a hamster wheel staring into a black hole?
Escape the Hamster Wheel: Take Control of Vendor Security Assessments
Today, we're excited to announce the Prevalent Third-Party Marketplace, a self-service portal that enables vendors to assess themselves against industry-standard security questionnaires (such as SIG-Lite, CMMC, the Prevalent Compliance Framework, and Business Resilience), proactively share completed assessments with customers, and update them as needed. With the Third-Party Marketplace, vendors can regain control of regular security assessments, be more proactive for customers, and relieve everyone of spreadsheets once and for all.
For an annual subscription of $349, vendors can:
Address compliance and security requirements by completing any survey in the Marketplace during the subscription period.
Speed responses by delegating questions, repurposing answers and centrally tracking team progress.
Understand potential cyber and business threats with detailed risk scorecards.
Set monitoring thresholds and proactive notification of business and cyber event findings.
Leverage built-in best-practice guidance for prioritizing and remediating identified risks.
Report against multiple security and compliance frameworks and regulations in an easy-to-use dashboard.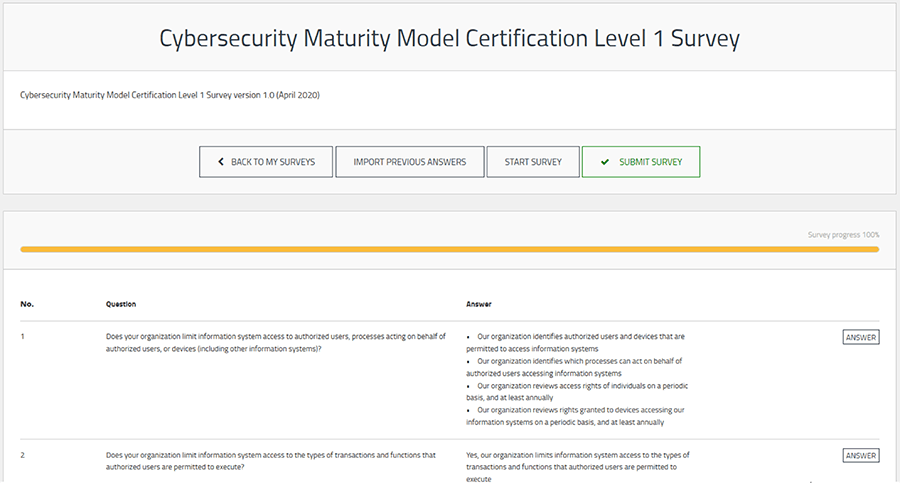 The Third-Party Marketplace makes it easy to complete self-assessment questionnaires with an intuitive, workflow-drive process.

Cyber Risk Scorecards: Real-Time Insights for Faster Threat Response
Each subscription includes a Cyber Risk Scorecard personalized for your organization. The Scorecard reveals continuous insights into your cyber footprint on criminal forums, the dark web, threat feeds and paste sites for leaked credentials and more. It also delivers insights into your reputation in the industry by analyzing over 200,000 news sites, company websites, social handles, regulator websites, job portals, review websites, discussion forums, and more. A strong Cyber Risk Scorecard serves as a powerful competitive differentiator that demonstrates your responsiveness to security threats.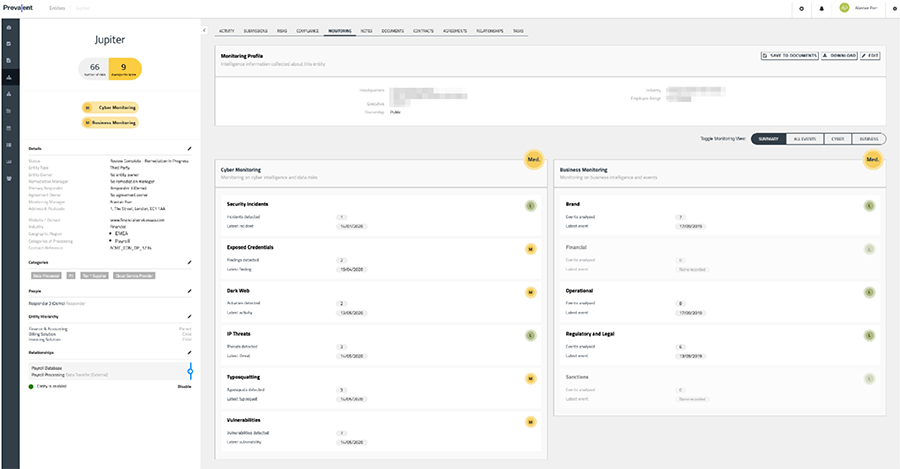 The Prevalent Cyber Scorecard gives a clear overview of cyber and business risks in multiple categories.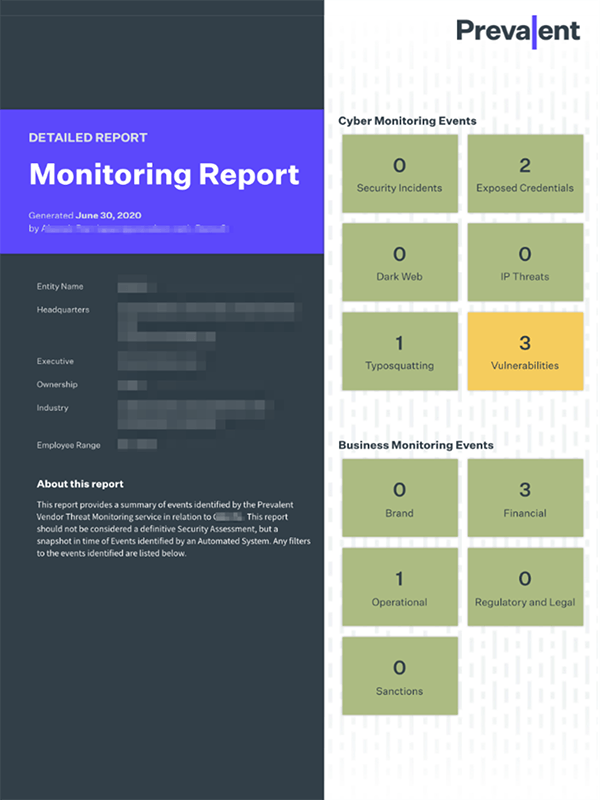 Share reporting that simply communicates potential risk areas.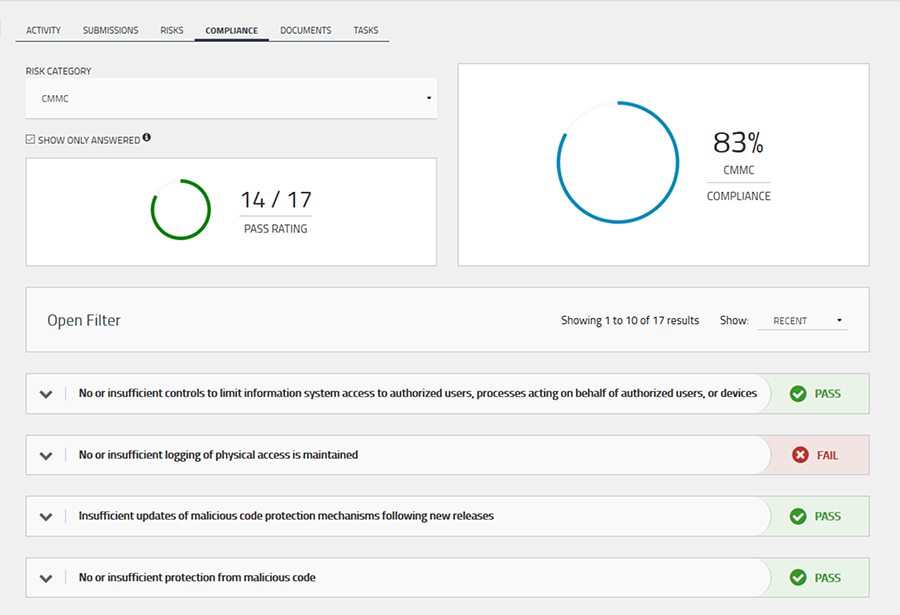 The Marketplace clearly communicates compliance status, helping you and your team know what areas must be remediated.
See how easy it is to register, complete a questionnaire, and report on results in this brief video.
Who Benefits from the Marketplace?
Vendor IT and Security teams streamline the response process for regular security assessments.

Stop the pain: Eliminate spreadsheets and save time. Complete a single questionnaire to share with all customers.
Reduce internal risk: Get actionable information on security control issues, including expert remediation guidance.
Get ahead of external threats: Get continuous insight into external cyber and business risks.
Provide assurance: Use your security and compliance profile as a customer differentiator.
Reduce compliance costs: Easily generate auditor reports from a compliance dashboard.
Customer Procurement and Vendor Management teams speed onboarding and ensure due diligence.

Save time: Accelerate onboarding workflows and collaborate to head-off potential risks.
Improve risk visibility: Gain risk and performance insights during onboarding and renewal negotiation.
Make informed decisions: Source lower-risk alternatives, negotiate better contracts, monitor vendor performance, and make risk-aware decisions.
Enforce contract terms: Be proactive with enhanced performance and SLA monitoring.
Be more strategic: Enhance strategic third-party, vendor, and supplier sourcing.
Get Started Today
Gain a faster assessment process and scale your third-party risk management programs faster. Ready to regain control over the security assessment process? Subscribe to the Prevalent Third-Party Marketplace on Amazon AWS today!